Pen Pal Project
PFG members Sam and Amanda, who wrote to each other anyway, thought that other people could benefit from writing and receiving handwritten letters.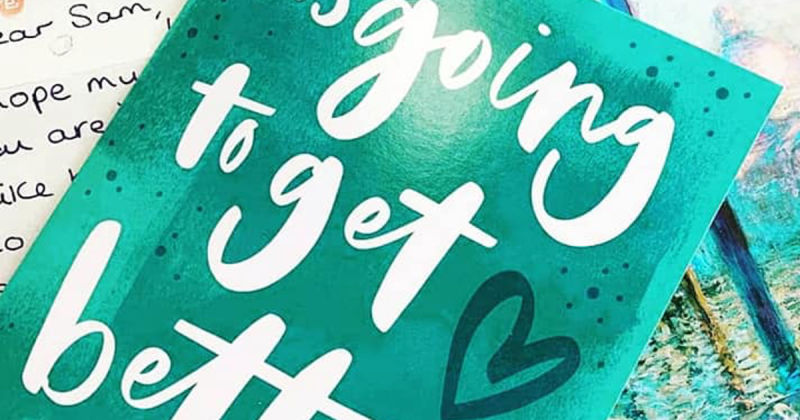 And so the idea of the PFG Pen Pal Project was born! A database was created where Sam and Amanda match people to a pen pal based on their age and interests. Connecting with others in this way can benefit people's mental health, as well as improving their social well-being. Being in lockdown is having an effect on everyone regardless of any prior mental health problems, people are feeling lonely and disconnected from their friends, families and communities. Receiving letters can really cheer people up and give them something to look forward to and focus on. 
Similarly, writing letters can give people a sense of focus, it is a way for them to sit down, pause and reflect on what is happening around them and within them. Writing has long been used as a therapeutic tool to support people's well-being and Sam and Amanda hope that the people taking part in PFG Pen Pal Project will find it beneficial to their mental health and begin to form new friendships to hold on to, long past the current covid crisis.
To join the growing database of pen pals please email pfgpenpalproject@gmail.com with: 
your name
age
3 interests you have  
whether you would prefer a male or female pen pal. 
There are no age limits, there are a few children on the database so if you think your child could benefit from this project please get in touch. 
You do not need to be UK based to take part, there are people on the database from all over the globe, including countries Australia, Canada and Monaco. 
Sam and Amanda are really proud of how quickly the project has grown and would like to see it grow further and develop into a widely shared and well-known initiative readily available to help support and improve people's general and overall well-being.