Creating the Change
Creating the Change is a creative response to mental health services in Doncaster. Asked by Jan Smith.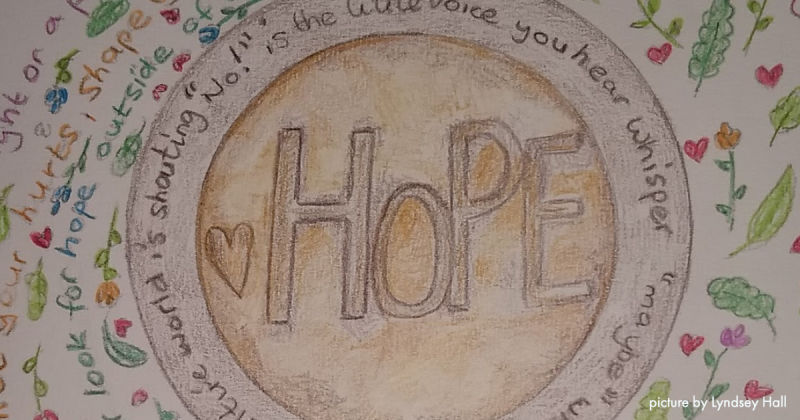 For our Creating the Change Competition we asked:
What is the utopia of community mental health and what does it mean to you?
We requested participants to:
send in their art, music and poems and enlighten us with their creativity
amplify and maximise!
Together we can make a difference!
The winner was Chris Pow for his piece titled: Holding On. 
Michéle Beck chose the winner and said:
"Chris this piece spoke to me on every level. The pain captured was palpable. You play and sing beautifully. A true original piece of expressive art. It reminded me of Oasis and "Don't hide your light away" - because there is a whole world waiting to hear you sing. Well done. Amazing!"
Listen to the recording below:
There were many fantastic entries and Michéle said:
"The level of quality for this 'Creating the Change' competition was astounding. We have had everything from drawing, music, poetry to musical renditions. Thank you to everyone that has taken the time to submit, it was thoroughly enjoyed and appreciated. Such bravery, honesty and integrity spoken from places of hurt and experience. We have collected all your work and with your permission - we have amazing plans for it. Your voice and your creative expression will be heard. Feel empowered and appreciated for your contribution because it was wonderful, heartfelt and passionate - these key ingredients are what is required to make a change." 
You can read all the fantastic entries in this pdf here.